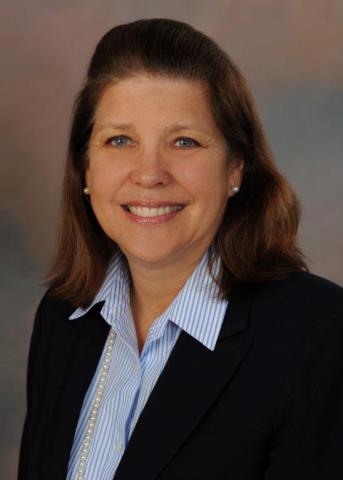 Representing entrepreneurs, franchisors, franchisees and their companies in corporate, securities and real estate matters with a primary emphasis in franchise, licensing and distribution law.
Employment
1996 to Present: Attorney, Shareholder and Vice President of Kanouse & Walker, P.A.

Kanouse & Walker is a Law Firm focusing in Franchise, Distribution and Corporate law. The Firm's web site is www.kanouse.com. The Firm is rated "AV Preeminent" (highest peer review rating for legal ability and ethical Standards) by LexisNexis, Martindale-Hubbell and Lawyers.com Recognized as Top Attorneys in Franchise Sector by Franchise Times 2006 through 2020. Franchise Law – Law Firm of the Year in Florida -2019 Corporate Intl Global Awards

2021 to Present: Advarra
Institutional Biosafety Committee Consultant and Community Member
Review Clinical Trials and research in recombinant DNA and synthetic nucleic acid molecules according to NIH Guidelines.
Awards and Accomplishments
Member of the Working Group of National Highway Traffic Safety Administration (NHTSA) Research and Development Event Data Recorder (EDR) 1998-2001; wrote legal position published in Final Report Sec.8.3.7
Recipient of award from The School Board of Palm Beach County for Commitment to Driver Education Community Partnership, June 25, 2003
Recipient of Distinguished Citizen Award for Education for 1998, Palm Beach County, Traffic Safety Committee
Boca Raton's Promise – Legal Consultant to Boca Raton's Promise and Member of the Effective Education Team
Co-Executive Producer of Video, Friends 4-Ever, aired on PBS to be used in Palm Beach County Schools, guest speaker in local high schools
Assisted in writing an article published in Reader's Digest in June 1998
Assisted in the production of an hour documentary with ABC affiliate
Award Recipient, National Highway Traffic Safety Administration 1998
President of Estancia South Homeowners Association 1998
Secretary of Estancia South Homeowners Association 1996-1998
Treasurer-Elect of Boca Raton Women's Investment Club 1998
Treasurer of Boca Raton Women's Investment Club 1999-2002
1985 to 1996: Associate General Counsel/Assistant Secretary, Levitz Furniture Corporation, Boca Raton, Florida

Legal responsibilities included the following:
Real Estate: Negotiating, drafting documentation and closing of purchase and sale of real property, leasing of real property, sale-leaseback transactions and real estate financing. Day-to-day management of real estate for over 100 stores.
Employment law: Representation of the company (over 6,000 employees in 26 states) in complying with employment law and filing position statements on behalf of the company.
Corporate law: Review and preparation of contracts, agreements, and resolutions, and representation of the company in multi-state finance transactions. (See transactional summary attached)
Securities law: Preparation of offering circulars, representation of the company in an initial public offering on the New York Stock Exchange in 1993, preparation of proxy statement, annual report, 10-K and 10-Q.
Environmental law: Overseeing Phase I reports on properties and when required addressing remediation issues and environmental compliance.
Levitz Corporate Quality Council: Member of the board of corporate governance of Quality Program.

1983 to 1985: Associate, Gunster, Yoakley, & Stewart, P.A., Boca Raton, Florida

General commercial transactional law, including representation of companies seeking Industrial Development Revenue Bonds.

1982 to 1983: Associate, Fleming, O'Bryan and Fleming, Boca Raton, Florida

Real estate and commercial law

1978 to 1981: Law Clerk and Associate, Myers, Kaplan, Levison, Kenin & Richards, Miami, Florida
Education
University of Miami, School of Law, Miami, Florida

Graduate cum laude 1980, Associate Editor of Lawyer of the Americas

University of Florida, Gainesville, Florida

Graduate summa cum laude 1976 with Bachelor of Science. Major in Political Science; Minor in Biology. Phi Beta Kappa.

Williams College, Williamstown, Massachusetts
Pine Crest Preparatory School, Fort Lauderdale, Florida

Honors graduate and recipient of the Ar'te Award
Professional
Florida Bar Association, Palm Beach County Bar Association
Admitted to the Federal Bar
Prior member of American Bar Association
American Corporate Counsel Association
Attorneys' Title Insurance Fund.
Community Involvement
Caring Canines 15th Judicial Circuit - Established the pilot program for therapy dogs in the courtroom during Judicial Review Hearings to comfort abused and neglected children 2012 to 2018.
Therapy Dog Foundation – handler and trainer of Golden Retriever Certified Therapy Dog visiting nursing homes, Veteran's Hospital, Children's Hospital and comforting children who testify in Court 2005 to 2018.
Board of Trustees of Friends of Gumbo Nature Center- Member of Board of Trustees for Gumbo Limbo and Chair of the Development Committee from 2012 to 2018. Member of Board and Secretary 2020 and 2021.
Boca Raton's Promise – The Alliance for Youth- Legal counsel for 501(c) (3) non-profit organization 1998 to May 2011
Estancia South Homeowners Association, Board of Directors 1995-98 Child Care Resource and Referral, Board of Directors 1989-1994 Pine Crest Alumni Association, Board of Directors 1982-1992
City of Boca Raton, Civil Service Board 1984-1988. U.S. Citizen Ambassador to Korea, Japan and Hong Kong, 1991 People to People Program, American Bar Association.
Travel
Travel to Cuba with National Geographic 2015, Travel to South Africa 2016
Travel as citizen scientist to the Amazon River studying Rainforest Canopy 2019
Travel to Dubai and UAE 2019.
Transactional Summary Of Financing With Levitz
Levitz Furniture Corporation $115,000,000

12 3/8% Senior Notes due 1997

LFC Holding Corporation

30,668 Units consisting of an aggregate of $115,005,000 Senior Deferred Coupon Debentures due 2002 and 30,668 Warrants to Acquire 30,668 Senior Deferred Coupon Debentures due 2002

Levitz Furniture Corporation $100,000,000

9 5/8% Senior Subordinated Notes due 2003

Levitz Furniture Corporation $160,000,000

Senior Secured Credit Facilities

Levitz Furniture Corporation $80,000,000

12 7/8% Subordinated Notes due 1997
Attorney, Shareholder and Vice President of Kanouse & Walker, P.A.
https://www.linkedin.com/pub/susan-walker/14/443/ba4